Description
---
At Barings, we are as invested in our associates as we are in our clients. We recognize those who work diligently for us and reward them for personal and professional integrity, communication skills, distinct competencies and expertise in specific strategies, ability to collaborate as a team member and true dedication to the interests of our clients.
We thank you for your interest in joining the Barings team, and invite you to explore our current employment opportunities.
Job Title
Title: Analyst – Real Estate Asset Management
Business Unit: US Real Estate equity
Location: El Segundo
Barings is a leading global financial services firm dedicated to meeting the evolving investment and capital needs of our clients and customers. Through active asset management and direct origination, we provide innovative solutions and access to differentiated opportunities across public and private capital markets. A subsidiary of MassMutual, Barings maintains a strong global presence with business and investment professionals located across North America, Europe and Asia Pacific.
Primary Responsibilities


Maintain valuation models for assets with newly executed leases and make adjustments to market assumptions and valuation parameters, as appropriate.
Coordinate quarterly valuations with asset managers, regional director and chief appraiser. Review external appraisals and work with asset managers to reconcile valuation issues.
Analyze lease transactions, including calculation of net effective rents and impact on value.
Assist with annual business plans, quarterly reports and ad hoc reporting requirements.
Assist with dispositions and financings, including compilation and dissemination of due diligence information.
Support due diligence and closing processes on new acquisitions, including legal, financial and physical reviews.
Maintain and update regional portfolio reports.
Maintain and update asset management data bases including VTS and risk ratings schedules.
Support ESG efforts through data collection and verification.
Qualifications


The ideal candidate would have the following:


1-2 years of commercial real estate investment analysis or valuation experience.
Bachelor's degree required, preferably with a business, finance or real estate emphasis.
Advanced proficiency in ARGUS and Microsoft Excel required.
Strong quantitative and analytical background
Strong verbal and written communication skills
Excellent problem solving skills
Highly organized; must possess ability to prioritize and manage multiple tasks
Keen attention to detail and the ability to manage to aggressive deadlines
Must be able to work independently while still functioning well in a team
Develop strong and effective relationships both internally and externally
Willing to travel
Barings is an Equal Employment Opportunity employer; Minority/Female/Age/Sexual Orientation/Gender Identity/Individual with Disability/Protected Veteran. We welcome all persons to apply.
Barings offers a comprehensive benefits package including:
CORE BENEFITS & WELLNESS
Medical (including Virtual Care), Prescription, Dental, and Vision Coverage
Fitness Center Reimbursement Program (Including Online Memberships)
Employee Assistance Program (EAP)
Fertility Benefits
FINANCIAL WELL-BEING
401(k) Plan w/Company Match
Pension Plan
Health Savings Account (HSA) with Company Contributions
Flexible Spending Accounts (FSA) - Health Care & Dependent Care
Retirement Health Reimbursement Account
LIFE INSURANCE
Basic and Supplemental Life Insurance
Spouse and Child Life Insurance
TIME OFF, DISABILITY AND LEAVE OF ABSENCE
Paid Vacation, Sick Days and Annual Holidays
Paid Leave of Absences (Maternity Leave, Parental Leave, Caregiver Leave, Bereavement Time)
Short and Long Term Disability Plans
Paid Volunteer Time
OTHER BENEFITS
Education Assistance Program
Charitable Matching Gifts Program
Commuter Reimbursement Program
Adoption and Surrogacy Reimbursement Program
About Us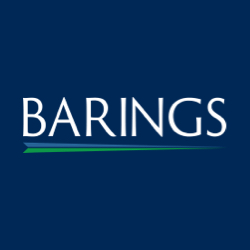 Barings is a leading global asset management firm dedicated to meeting the evolving investment and capital needs of our clients. We build lasting partnerships that leverage our distinctive expertise across traditional and alternative asset classes to deliver innovative, institutional-quality solutions and service.
Our team-driven culture is based on transparency, responsibility and putting our clients' interests first. We listen to our clients to understand their needs, so that we can be a strategic advisor and long-term partner in meeting their unique investment goals. Risk management and protecting our investors' capital over the long term is an essential component of our lasting partnerships.
Barings is also committed to building long-term relationships with our associates and providing opportunities and support to help them succeed. With our expanding business and global footprint, Barings offers a wealth of opportunities for associates who share our culture, values and commitment to excellence in client service.
As an organization, we believe that a diversity of perspectives and strengths is essential to meeting the evolving needs of our clients, and we are committed to attracting and retaining a talented workforce as diverse as the clients and communities that contribute to our success.
Apply for this job
---